When you go to work each day as an occupational therapist, you prepare your clients to pursue their goals. That being said, how often do you consider your own goals?
As an occupational therapist, you already keep up with your continuing education coursework to continue working. Still, you might not yet have considered pursuing a specialty or board certification. With occupational therapy continuing education, you could be seeking new dreams of your own. The good news is you have many options to consider.
 Gerontology Certification
Gerontology focuses on care for the elderly, so if you choose a certification in gerontology, you are choosing to work with seniors. Seniors often require complex care to perform daily living tasks. The goal of a gerontological occupational therapist is to ensure that the client is independent. You might be focusing on helping clients master tasks like sitting down, standing up, dressing, and maintaining good hygiene.
Hand Therapy Certification
Losing the use of one's hands is a traumatic and debilitating experience. Clients who are in this situation need compassionate and effective care. In order to become a certified hand therapist, you must have three years of experience and 4,000 hours working with hands. Then, you can apply for a certification exam. Hand therapy is a worthwhile focus, as many clients require this service to regain their manual skills and resume normal functional activities.
Pediatric Specialty
If you are an occupational therapist who is passionate about working with children, pediatrics may be a certification to consider. Pediatric occupational therapists teach children the skills necessary to grow into independent adults in spite of impairments and injuries.
Not sure if pediatrics is right for you? Obtaining a certification in school systems may be more up your alley. This specialty allows you to work within the school, helping students build skills that help them get through the day successfully.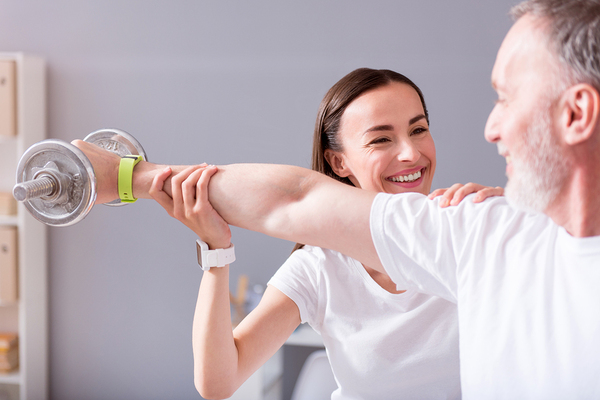 Seating and Mobility Specialist
Mobility and seating services seek to help individuals who use mobility devices, like scooters and wheelchairs. Occupational therapists can help these clients learn how to build independence and perform daily tasks with minimal assistance. Specialists may also recommend or customize devices for their clients.
In order to obtain your SMS certification, you must first hold a certification in Assistive Technology (ATP). Then, you need to log 1,000 hours in your field, providing mobility-related services, before taking a certification examination.
Stroke Rehabilitation Specialist
Clients suffering from stroke have complex needs and may require special assistance to regain all or some of their normal functioning. Stroke rehabilitation specialists help their clients regain muscle and rebuild neurological connections.
Becoming a certified stroke rehabilitation specialist comes with several requirements. Before you can take the certification exam, you must first take a series of seminars in your chosen industry.
Why Pursue an Occupational Therapy Certification or Specialty?
A certification helps to highlight your biggest accomplishments and demonstrates to your clients that you are a skilled professional. Occupational therapy continuing education can launch you forward in your career. Why not use our occupational therapy courses as building blocks toward your future career success?